(Last Updated On: February 11, 2020)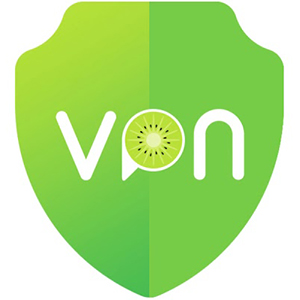 Kiwi VPN APK Download
com.securevpn.connectip.kiwivpn
| | |
| --- | --- |
| Name: | Kiwi VPN APK |
| Version: | v1.3.0 |
| Size: | 15.58 MB |
| Last Updated: | September 19, 2019 |
| Package: | com.securevpn.connectip.kiwivpn |
| Requirement: | Android 4.4 and up |
| Category: | VPN |
Free Unlimited VPN for Android
Best free vpn apk for Android is Kiwi VPN. This app is a VPN client with a simple tap. It allows users to browse the internet comfortably, quickly and also safely. While using the this app, users can visit any webpage from anywhere in the world, without any kind of restrictions. Other than that, the best thing is, users even can use any app what they want to use.
In order to start using VPN, first users have to do is tap on the central part of the Kiwi shaped button. After that users will log on within a couple of seconds. This log on happened to the fastest available region. However, if the users prefer to use a specific region, users can simply manually switch to whichever he or she choose. Have to select from the list like Germany, India, USA, Indonesia, Canada and much more. In here users can found a full list of regions to select from. It is the one of interesting features in this app.
Another interesting feature is users can check their IP address. With just a one click, users will be able to found where it is located on a map. And also users will allow to see the city, where the IP address belongs to. As well as it will allow to see the country the users are logging on from. Just a one more click, users can copy all those information to their clipboard.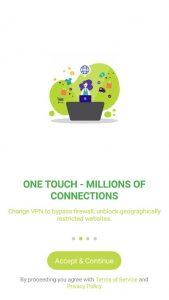 Kiwi VPN app is faster, smoother and more private among other VPN client apps. It has so many number of advantages. It is easy and convenient to connect VPN IP changer. Because while log in through the Kiwi VPN, it will take only few seconds. With a just one click the app can be connected.
It will support to multiple high speed servers, IP address changer to 200+ servers around the world for better net. With this feature it allows to select the preferred country of the user. It is highly applicable for the users and also it will help to put the Kiwi VPN app in the higher position.
Kiwi VPN is a free monster VPN app. It is 100% free installation and also free VPN proxy. It can be used to unblock sites. With the help of this app can change the IP address and VPN snap to hide user IP address. With that can show the fake IP address location for the searchers.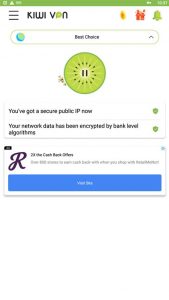 When using this VPN app, there is no limit for the VPN client. In here no need to use session. There is no speed limit and bandwidth when connected. Kiwi VPN app is fast and absolutely secure app. With this app users can check their IP address which is they are used to connect.
This app allows users to view any websites and also applications from anywhere in the world without any restrictions. It has user-friendly unblock proxy app interface. Above shows the advantages of this app.
Moreover, this app includes other useful features to enhance the internet experience. Speed test is the first feature and the second one is Wi-Fi protector. Light VPN bear guarantees safe connect during changing IP address and protect the user internet.
As a summary of the above, Kiwi VPN has four main features.  They are change user real IP address, secure personal information and unblock websites, games and also applications. The last main feature is no time and bandwidth limitations.
Kiwi VPN is one of the best VPN clients out there on Android. It offers users both quality and quantity on terms of the number of regions available. This VPN app provides a much high quality experience than other VPN apps. In fact, many other VPN apps allow users to log on through lots of different regions. But this app does so with a high speed connection without any restrictions, by providing users with optimum performance.